Summit At Sea
---
International waters, port of Miami
APRIL 4-7, 2024
As the horizon stretches endlessly before us, the summit community of thinkers, doers and dreamers are immersed in limitless possibilities.
A symphony of 2,000 visionaries from every corner of the globe embark on a four-day odyssey brimming with boundless creativity and synchronistic encounters.
Adrift on the open water, where sky and sea meld, the boundaries of ordinary existence blur, unlocking an unparalleled realm of inspiration and opportunity.
Summit At Sea
---
Set sail on an extraordinary journey across the Caribbean seas as the legendary Summit At Sea adventure returns in partnership with Richard Branson's Virgin Voyages.
Gwynne Shotwell
PRESIDENT & COO, SPACEX
Pioneering space exploration and innovation as a visionary leader at SpaceX.
John McWhorter
LINGUIST & NEW YORK TIMES WRITER
SPEAKING ON LANGUAGE, TECH AND THE FUTURE OF GLOBAL COMMUNICATION
Prolific linguist, writer and educator bridging the gap between linguistics history and how we communicate in everyday life.
Henk Rogers
LEGENDARY VIDEO GAME DESIGNER & PIONEER IN THE GAMING & SUSTAINABLE ENERGY INDUSTRIES
Dutch video game designer who famously secured rights to distribute the Russian puzzle video game Tetris - now working on solutions to end the use of carbon-based fuel worldwide.
Dames Brown
Live Performance
The Detroit-based vocal trio shares extensive backgrounds in jazz, R&B, funk, soul and gospel singing, ensuring that they each bring a wide range of musical stylings to their performances.
For those looking for love - we are hosting a series of experiences for our singles to find new connections
Log in to your Summit ID and tell us who you are and we will include you in mixers, dinners and some other unique experiences for our singles... because who doesn't love love!
Jody Gerson
CHAIRMAN & CEO, UNIVERSAL MUSIC PUBLISHING GROUP
Since 2015, Jody Gerson has transformed Universal Music Publishing Group into a 1.8 billion dollar business and the industry's best global home to songwriters. Under her leadership, UMPG signings include Taylor Swift, Elton John, Kendrick Lamar, Alicia Keys, Bad Bunny and many more.
Dr. Alberto Villoldo
PSYCHOLOGIST, MEDICAL ANTHROPOLOGIST & AUTHOR
HOW TO GROW A NEW BODY
Dr. Villoldo has studied the shamanic healing practices of the Amazon and Andes for over 30 years, and is dedicated to bridging ancient shamanic traditions with modern medicine and psychology.
Diplo
GRAMMY AWARD-WINNING ARTIST, PRODUCER & DJ
A DEEP DIVE ON CULTURE, MUSIC AND ART - DIPLO SHARES UNTOLD STORIES OF HIS COLLABORATIVE PAST AND PREDICTIONS FOR OUR CULTURAL FUTURE
Diplo is a master multi-genre producer who will dive in on his explosive creative career working with the biggest and brightest musical artists on the planet.
Culinary experiences in collaboration with Virgin Voyages' Michelin-starred chef collective
In true Summit style, we're collaborating with Virgin Voyages' 20+ distinctive and delicious specialty restaurants on board.
Nii Tei
DJ Set
Shifting styles unexpectedly, Nii Tei knows how to keep a dance floor on their toes and his careful curating makes sure there's something for everyone to love in his sessions.
Steven Kotler
BESTSELLING AUTHOR, JOURNALIST & FOUNDER, THE FLOW RESEARCH COLLECTIVE
SPEAKING ON THE HISTORY OF PUNK AND THE ENTREPRENEURIAL REVOLUTION
Steven Kotler is an expert on human performance and harnessing the science of flow to push the boundaries of human potential.
Dr. Gabrielle Lyon
FUNCTIONAL MEDICINE DOCTOR & FOUNDER, THE INSTITUTE FOR MUSCLE-CENTRIC MEDICINE
Presenting materials from her pioneering practice and book,
Forever Strong: A New, Science-Based Strategy for Aging Well
, which outlines her whole-body, whole-person protocol for muscle health optimization.
Dante's HiFi+ at Summit At Sea
Dante's HiFi+ will be curating a special musical experience at Summit At Sea, because we know all of our hearts live with the sounds of spinning vinyl on turntables from the world's most prolific music makers!
East Forest
LIVE PERFORMANCE, TALK & PREVIEW OF NEW FILM "MUSIC FOR MUSHROOMS"
East Forest uses music to guide listeners through modern journeys of deep introspection - straddling the worlds of ambient, neoclassical, electronic and indie-pop.
Mixers and meetups including LGBTQ+, Global Nomads, Women+, Psychedelics, Blockchain, Parenting and more
Find and connect with your people on the ship for lifetime connections back on land.
Millard Drexler
CHAIRMAN, ALEX MILL & FORMER CEO, J. CREW GROUP & GAP INC.
Retail maverick who transforms iconic brands and redefines the shopping experience.
Heimlich Knüller
DJ Set
The music of Berlin-based connoisseur Heimlich Knüller can only be described as "total enlightenment." He serves as a resident DJ at Kater Blau and has been a constant in the Berlin music scene for years.
Immersive workshops exploring regenerative science, biohacking, creativity, mindfulness and more
Deep dive into topics you are most curious about with other passionate community members.
Jason Wimberly
OF THE ACCLAIMED WIMBERLEAN, DAILY FUNCTIONAL FITNESS
Throughout each day at sea, renowned trainer Jason Wimberly will teach a high-intensity pilates-style class that focuses on core stability, toning, balance, energy and expert functional patterning.
Alexis Rockman
ARTIST & ENVIRONMENTALIST
Renowned artist and activist Alexis Rockman has been traveling the world outlining the dystopian future of biodiversity, global warming and genetic engineering through cinematic paintings.
Jennifer Morris
CEO, THE NATURE CONSERVANCY
Leads one of the world's largest environmental groups that partners with communities across the globe to overcome the barriers to climate and biodiversity solutions.
Soul in the Horn feat. Natasha Diggs, L3Ni & DProsper
LIVE PERFORMANCE
Natasha Diggs is a world-renowned DJ, vibration shifter, treasure hunter and free spirit. Natasha will bring her legendary party, Soul in the Horn, to Summit At Sea for an unforgettable music experience.
John Varvatos
AWARD-WINNING FASHION DESIGNER
A visionary, philanthropist and cultural icon, John Varvatos created one of the most aspirational lifestyle brands that exist. His unique vision lead him to seamlessly meld fashion and music, his two biggest passions.
DJ Whoo Kid
DJ SET
Whoo Kid was 50 Cent's DJ and is an official member of G-Unit. He is a SiriusXM radio host who is known as an industry tastemaker. Whoo Kid also co-hosts Mike Tyson's hit podcast Hotboxin'.
Tara Palmeri
HOST OF SPOTIFY'S EXCLUSIVE 2024 ELECTION COVERAGE PODCAST
Puck's Senior Political Correspondent and a former national political reporter for Politico, White House Correspondent for ABC and CNN Contributor.
Stolen Nova
LIVE PERFORMANCE
Los Angeles-born artist blending 70s guitar and 80s synth for a modern groove - the epitome of California cool.
Mandrake
DJ SET
Mandrake is a key figure in the evolution of the Mexican electronic music scene over the past decade. His unique sound seamlessly blends deep and entrancing rhythms to euphoric highs and sci-fi-infused pleasures within the realms of indie dance, techno and disco.
Tobias Rose-Stockwell
DESIGNER, TECHNOLOGIST & AUTHOR, OUTRAGE MACHINE
Researching how technology has ignited a culture of distrust, anger and confusion — and sharing a realistic path forward.
GiZ
DJ SET
Berlin-based DJ known for her sexy, groovy and energetic sets.
musclecars
DJ SET
New York-based duo fusing house, disco and soul, connecting communities and artists to their ancestral roots.
Professor Dr. Timotheus Vermeulen
PROFESSOR OF MEDIA, CULTURE AND SOCIETY, UNIVERSITY OF OSLO
Speaking on "Metamodernism Unveiled: A Journey through Contemporary Culture."
dream hampton & Carri Twigg
FILMMAKER & FOUNDER, CULTURE HOUSE MEDIA
Executive producer and director of the Netflix series 'Ladies First', dream hampton will explore the legacy of hip hop's trailblazing female MCs, moderated by producer and founder of Culture House Media, Carri Twigg.
We invite you to join us in a mind-expanding, immersive Summit where we will gather, learn, expand and grow.
Sparking new perspectives, and fostering an environment where ideas can unfurl, evolve and sail into uncharted territories.
OUT AT SEA, our Summit community EMBARKS ON an immersive ADVENTURE WITH boundless potential.
The Legendary Summit At Sea Adventure Returns
The sea is harmonic and regenerative and thus the perfect place to let loose, expand, float and fly.
We invite you to join us on an immersive journey, where minds converge and knowledge intertwines as we gather, share and play… together.
Six pillars of programming from talks, health and happiness, visual and performance art, culinary experiences and impact.
---
Summit At Sea is an extraordinary, multidisciplinary voyage crafted to cultivate profound connections among our vibrant community united by shared passions and a resolute kinship.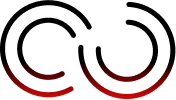 TALKS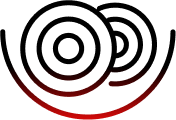 CULINARY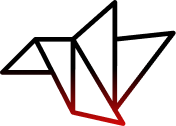 ART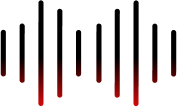 PERFORMANCE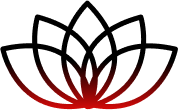 WELLNESS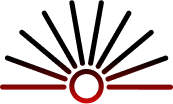 IMPACT
"Like a daring adventurer, one cannot unveil new horizons without embracing the farewell to the familiar coastline."

ANDRÉ GIDE
Summit At Sea
---
International waters, port of Miami
APRIL 4-7, 2024